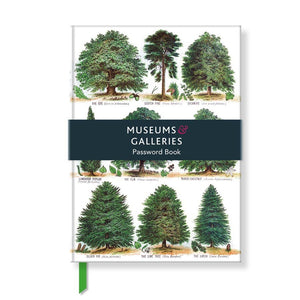 Our British Forest Trees - Password book
This beautiful password book from hardback book is covered, front and back, withdetail from a colour lithograph produced for The Boy's Own Paper in 1885, showing various British trees including the oak, lime tree, larch and sycamore all labeled with their latin name.
Perfect for keeping organised and secure, this book includes a tabbed A-Z password section with space for usernames, password hints, and notes; along with a section for account information for all standard utilities, wifi passwords and a list of the phonetic alphabet as well as a storage pocket for notes and receipts and a ribbon bookmark to keep your place.
This password book measures 17.7cm x 12.7cm x 1.5cm and contains 132 pages.
---
We Also Recommend